Most mid to large-sized companies have some Disaster Recovery (DR) plan.  These DR plans range from an employee periodically backing up company files on a tape and taking it home, to having a fully-documented and tested DR plan firmly in place.  Unfortunately, for a small to midsized business (SMB) this is often not the case.
Around 70 percent of small businesses which suffer from a major data loss go out of business within a year.*  A second study found that 43 percent never reopen and 51 percent close within two years, leaving a 6 percent survival rate after two years.
Business Continuity vs. Data Recovery
A complete DR plan has two related major components: business continuity planning and data recovery planning.  The first looks at the entire picture in order to ensure a business survives a disaster (HR requirements, facility relocation, customer relations, etc.) and involves all areas of the business.   The second component, data recovery, is generally an IT department responsibility, because businesses rely heavily on computer storage for data retention.

Part of the Business Continuity planning is deciding what data is critical and needs to be recovered as soon as possible, what can wait, and what is not really needed to stay in business but might be nice to retrieve.  With this information, the IT department can devise a Backup and Disaster Recovery (BDR) plan that meets those needs.
Unfortunately, very few SMBs can afford an in-house IT staff to do this planning.  If your business has only one of the two plan components, you don't have a true DR plan.  If you have a great BC plan but no BDR plan, can you really survive when you data is gone?  Conversely, if you have the world's most comprehensive BDR plan and are backing up all your data on and off site, when disaster strikes how will you know which data repository to go to to get the most critical data (assuming IT actually knew what was critical)?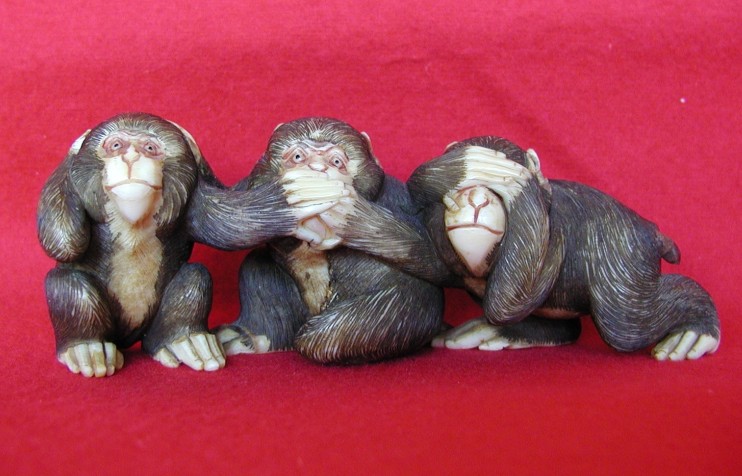 It Will Never Happen Here
Some company heads are like the "Three Monkeys" when it comes to thinking about potential disasters.  They prefer not to talk about, read about, or listen to others when they warn about these types of emergencies.  As recent events in Calgary and elsewhere have shown, this form of denial is really a disaster in the making.  If your home is in a 50 year flood zone, meaning that on average a flood only occurs once every 50 years, are you willing to forgo getting flood insurance because the odds are it won't happen? Probably not.  The same planning should apply to your business because "it can happen here."
This does not just mean you need to prepare for a natural disaster.  The fact is that most data loss is manmade, either accidentally or maliciously.  Maybe your having a bad day and instead of moving that proposal you finally finished you delete it.  Or maybe you had to let someone go and before you did a lockdown they purged your file server deleting everything.
Before It Happens
Notice I say before, not if, it happens.  And when it comes to disaster recovery, an untested plan is really no plan at all.  To become a fireman, you are not just told what to at the scene of a fire.  You are put in controlled situations, in training buildings which are set on fire.  This is how you learn what to do and, just as importantly, what not to do.  The same idea applies to a back-up and disaster recovery plan, because things will go wrong.  As the poet Robert Burns famously said, "The best laid plans of mice and men often go awry."
* research by DTI/Price Waterhouse Coopers
At Clear Focus IT we offer full-spectrum IT support and managed services. Check out our website at www.ClearFocus-IT.ca
© 2012 Clear Focus IT